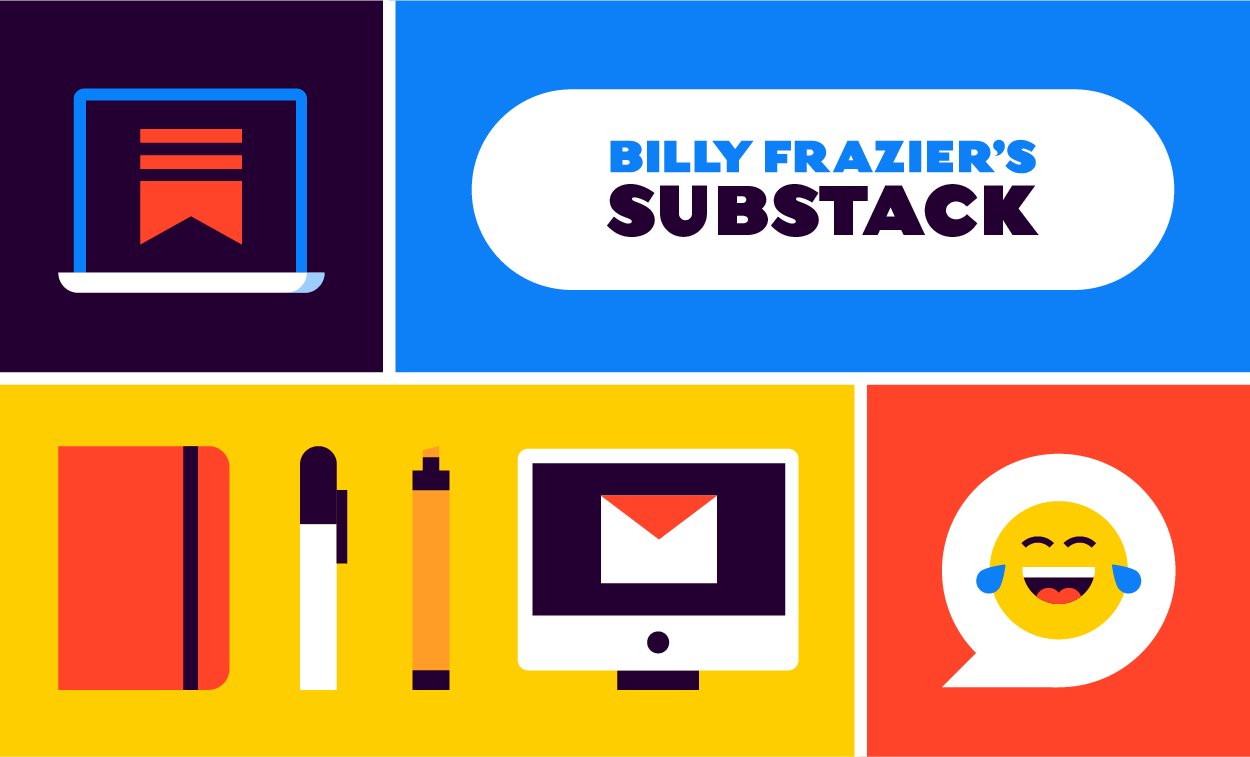 Billy's Substack
Billy Frazier is a writer, designer, and bad-pun refiner. This is the internet home for his best writing where you'll find thoughts on work, life, and the humor that comes when you mix the two together.


Saturday Morning Cartoons
A weekly roundup of books, movies, shows, video games, podcasts, Twitter threads, snacks, and pretty much anything else I can get my grubby little hands on.